Sure Trust Ceiling Fan Prices in Pakistan | ST Fans
Model

Pride

Prices

Rs. 2,440

Sure Trust Ceiling Fan Pride Model Features
Pride Model
36" Size / Capfansity
Available in White, Off White colors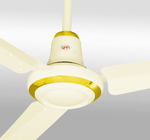 Model

Pride Plus

Price

Rs. 2,440

Sure Trust Ceiling Fan Pride Plus Model Features
Pride Plus Model
36" Size / Capfansity
Available in White, Off White colors
Model

Deluxe Gold

Price

Rs. 2,750

Sure Trust Ceiling Fan Deluxe Gold Model Features
Deluxe Gold Model
48" Size / Capfansity
Available in Off White colors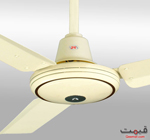 Model

Pearl

Price

Rs. 2,750

Sure Trust Ceiling Fan Pearl Model Features
Pearl Model
48" Size / Capfansity
Available in Off White colors
Model

Deluxe Gold

Price

Rs. 2,795

Sure Trust Ceiling Fan Deluxe Gold Model Features
Deluxe Gold Model
56" Size / Capfansity
Available in Off White colors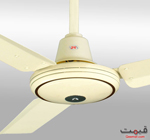 Model

Pearl

Price

Rs. 2,795

Sure Trust Ceiling Fan Pearl Model Features
Pearl Model
56" Size / Capfansity
Available in Off White colors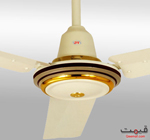 Model

Crescent

Price

Rs. 2,815

Sure Trust Ceiling Fan Crescent Model Features
Crescent Model
48" Size / Capfansity
Available in Off White colors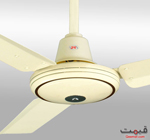 Model

Ahsan

Price

Rs. 2,815

Sure Trust Ceiling Fan Ahsan Model Features
Ahsan Model
48" Size / Capfansity
Available in Off White colors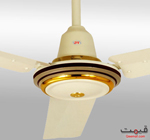 Model

Crescent

Price

Rs. 2,895

Sure Trust Ceiling Fan Crescent Model Features
Crescent Model
56" Size / Capfansity
Available in Off White colors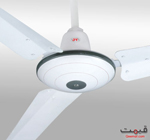 Model

Deluxe

Price

Rs. 2,895

Sure Trust Ceiling Fan Deluxe Model Features
Deluxe Model
56" Size / Capfansity
Available in White colors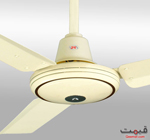 Model

Ahsan

Price

Rs. 2,895

Sure Trust Ceiling Fan Ahsan Model Features
Ahsan Model
56" Size / Capfansity
Available in Off White colors
Model

Diamond

Price

Rs. 2,950

Sure Trust Ceiling Fan Diamond Model Features
Diamond Model
56" Size / Capfansity
Available in Off White color
Model

Grfanse

Price

Rs. 2,965

Sure Trust Ceiling Fan Grace Model Featuress
Grfanse Model
56" Size / Capfansity
Available in Off White colors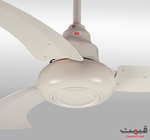 Model

Bablo

Price

Rs. 3,400

Sure Trust Ceiling Fan Bablo Model Features
Bablo Model
56" Size / Capfansity
Available in White, Off White colors
Model

Bablo Classic

Price

Rs. 3,550

Sure Trust Ceiling Fan Bablo Classic Model Features
Bablo Classic Model
56" Size / Capfansity
Available in White, Off White colors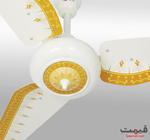 Model

Bablo Fancy

Price

Rs. 3,600

Sure Trust Ceiling Fan Bablo Fancy Model Features
Bablo Fancy Model
56" Size / Capfansity
Available in Off White colors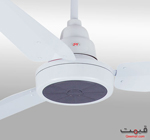 Model

Platinum

Price

Rs. 3,860

Sure Trust Ceiling Fan Platinum Model Features
Platinum Model
56" Size / Capfansity
Available in Grey colors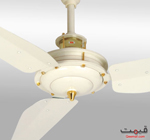 Model

Antic

Price

Rs. 4,230

Sure Trust Ceiling Fan Antic Model Features
Antic Model
56" Size / Capfansity
Available in White, Off White colors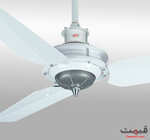 Model

Crystal Antic

Price

Rs. 4,580

Sure Trust Ceiling Fan Crystal Antic Model Features
Crystal Antic Model
56" Size / Capfansity
Available in White, Off White colors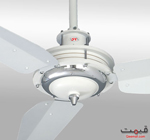 Model

Lahore

Price

Rs. 4,580

Sure Trust Ceiling Fan Lahore Model Features
Lahore Model
56" Size / Capfansity
Available in White, Off White colors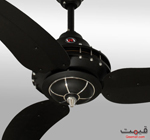 Model

Elite

Price

Rs. 4,580

Sure Trust Ceiling Fan Elite Model Features
Elite Model
56" Size / Capfansity
Available in Off White, Blfansk colors
Sure Trust Ceiling Fan Review
ST is a newly introduced home appliances company that has entered Pakistani market with a wide number of products. With the ceiling fans competition already neck to neck between some traditional rivals, ST Ceiling Fans price is in Pakistan has made some strong ripples in the market because they are a lot more affordable compared to other brands without compromising on manufacturing quality. The ceiling fans are available in a wide range of designs, all using quality materials to ensure lower power consumption, improved performance with great looks.
Power
With the power issue lurking country's economy, ST assures you power saving with its quality motor winding. The use high quality pure copper wire in the fans ensures that they use less energy and provide you convenience and performance for decades. The use of quality materials ensures usability of fans longer and better than most of other fan makers in the market. The coil and the bearings all are made to consume as less energy as possible and deliver as much as they can, making sure that you get the best.
Performance
The ST Ceiling Fans are amazing when it comes to performance. They are designed to throw air over long distances and spread it around the every corner of the room. Different models have different types and sizes of blades for different purposes and you can choose among them as per your requirement.
Appearance
The ceiling fans are not only meant to provide air but they do have part in the room's decor as well. ST has produced a number of ceiling fans having different colors, shapes, blades, and some of them even have beautiful paintings all over their blades and central processing units. Available in a range of colors and designs, you can be sure that you can find something that exactly suits the aesthetics of your room.