Water Dispenser Prices in Pakistan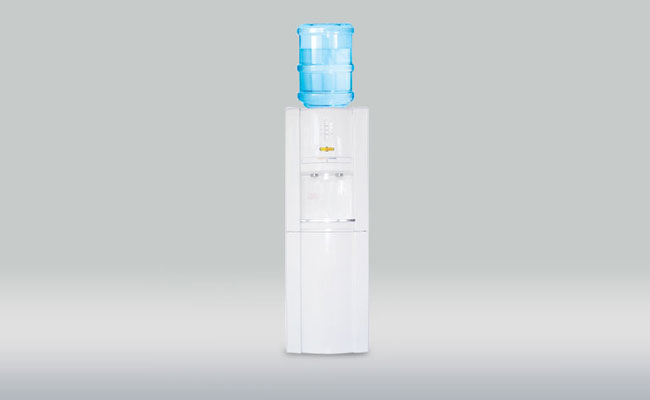 Model

HC-25

Prices

Rs. 12,900

Super Asia Water Dispenser HC-25 Features
2 water taps
Non-stop cold water
Low energy consumption
Equally suitable for all places
Option of built-in mini refrigerator
Hot and cold water option
Faucets of antibiotic resins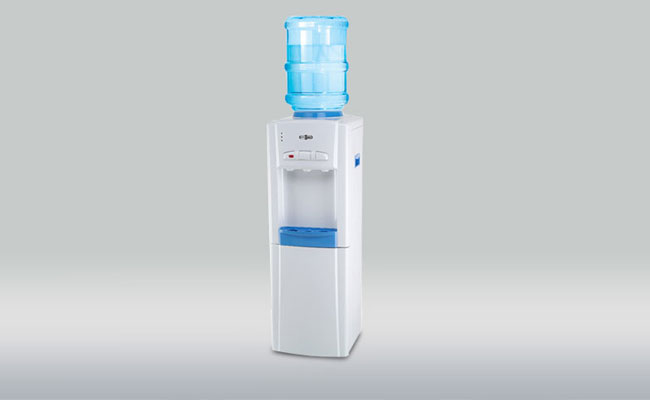 Model

HC-34

Price

Rs. 13,100

Super Asia Water Dispenser HC-34 Features
3 water taps
Non-stop cold water
Low energy consumption
Equally suitable for all places
Option of built-in mini refrigerator
Hot and cold water option
Faucets of antibiotic resins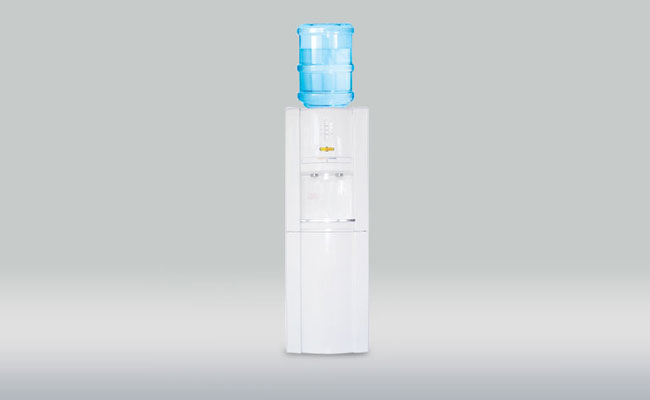 Model

HC-38

Price

Rs. 12,600

Super Asia Water Dispenser HC-38 Features
2 water taps
Non-stop cold water
Low energy consumption
Equally suitable for all places
Option of built-in mini refrigerator
Hot and cold water option
Faucets of antibiotic resins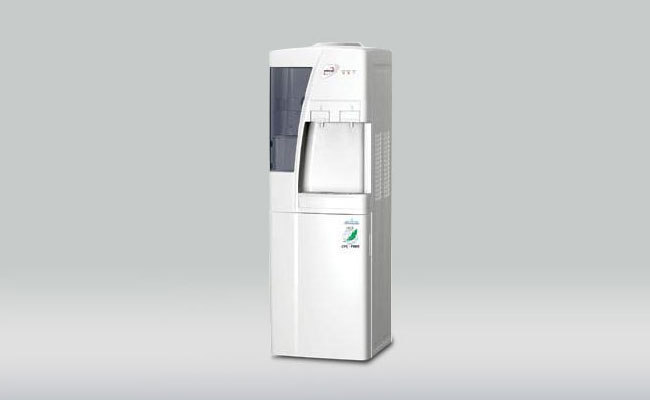 Model

HWD-21

Price

Rs. 11,900

Homage Water Dispenser HWD-21 Features
Hot & cold water taps
Stainless steel tank
Double protection for low water level
Refrigerator cabinet
Unique paper cup storage
Low-noise design
Anti-bacterial material
Childproof hot water tap
Power: Hot 420W / Cold 150W
Voltage: 220-240V~ 50/60Hz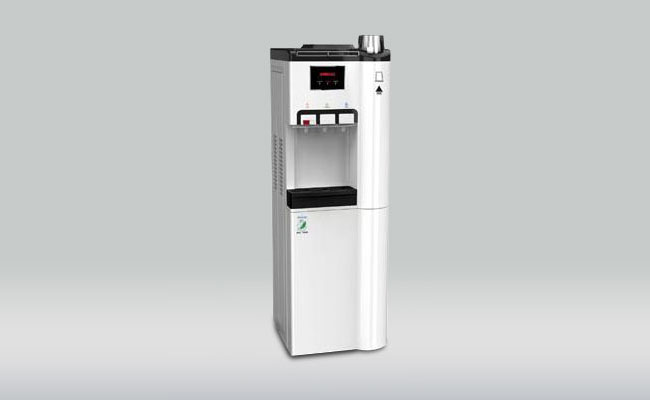 Model

HWD-30

Price

Rs. 12,900

Homage Water Dispenser HWD-30 Features
Hot & cold water taps
Stainless steel tank
Double protection for low water level
Refrigerator cabinet
Unique paper cup storage
Low-noise design
Childproof hot water tap
Power: Hot 420W / Cold 150W
Voltage: 220-240V~ 50/60Hz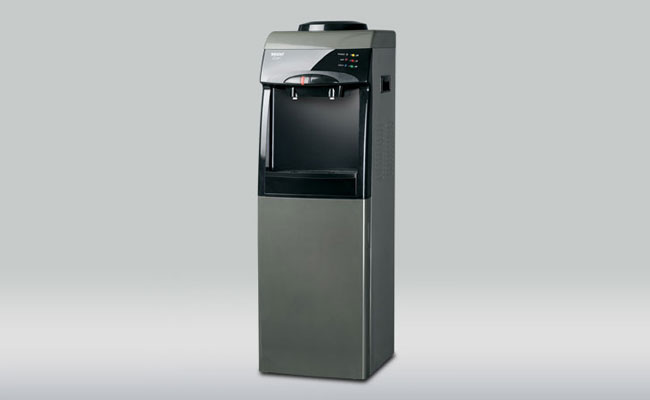 Model

OWD-529

Price

Rs. 13,699

Orient Water Dispenser OWD-529 Features
2 taps
Cabinet With Fridge
Child Safety Lock
Hot & Cold Water
Thermostate Refrigerator
Cool Tank Storage Capacity, 3.5 L
Hot Tank Storage Capacity, 1 L
High Compressor Cooling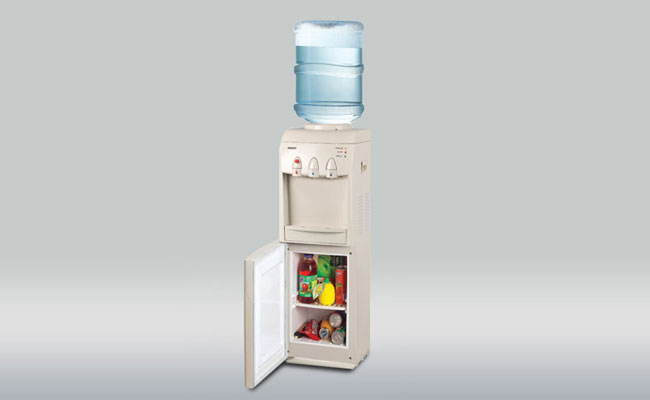 Model

OWD-531

Price

Rs. 12,699

Orient Water Dispenser OWD-531 Features
3 (cold, hot, room temperature) water taps
Child safety lock
Slide handle for easy lift
Fast cooling speed
Glass wool insulation
Auto evaporation of defrost water
3 extra fins for adjusting ref. shelf
20 liters capacity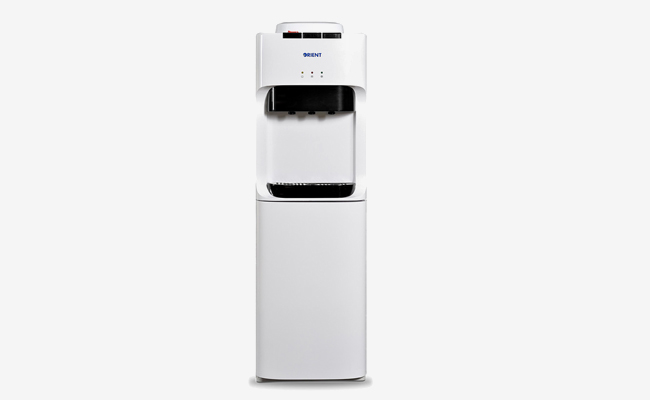 Model

OWD-533

Price

Rs. 14,799

Orient Water Dispenser OWD-533 Features
3 (cold, hot, normal) water taps
Cabinet With Fridge
Child Safety Lock
Hot & Cold Water
Cool Tank Storage Capacity, 3.5 L
Hot Tank Storage Capacity, 1 L
Voltage 220-240V~ 50Hz, 1Ph
Power Heating 420 W
Model

OWD-541

Price

Rs. 15,399

Orient Water Dispenser OWD-541 Features
Hot, cold and room temprature
LED display
Child Safety Lock
Easy to handle
Water drip tray
Refrigerator with thermostat
Insulation protection
Crove tray
Water drain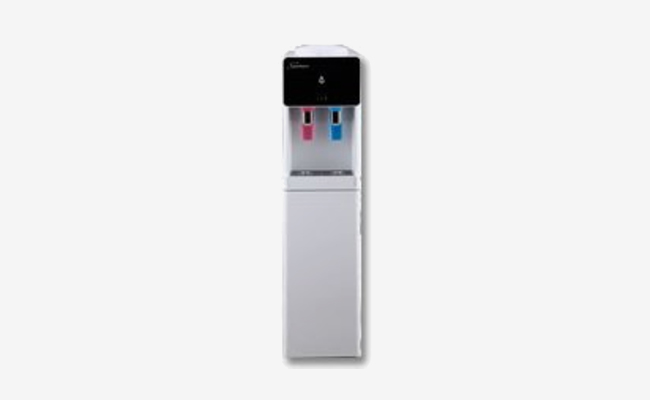 Model

SWD MD1

Price

Rs. 16,999

Signature Water Dispenser SWD MD1 Features
Two Taps
Top Quality
Elegant Design
One Year Warranty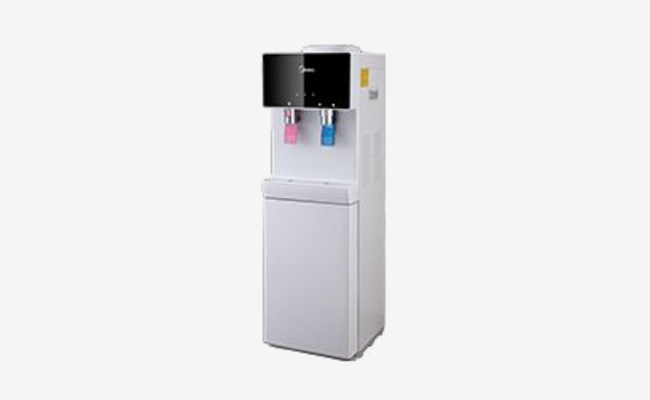 Model

SWD MD2

Price

Rs. 16,499

Signature Water Dispenser SWD MD2 Features
Top Quality
Bottom Refrigerator
One Year Warranty
Two Taps
Elegant Design
Model

JX1-RD

Price

Rs. 18,699

Signature Water Dispenser JX1-RD Features
Elegant Design
Top Quality
Two Taps
Bottom Refrigerator
One Year Warranty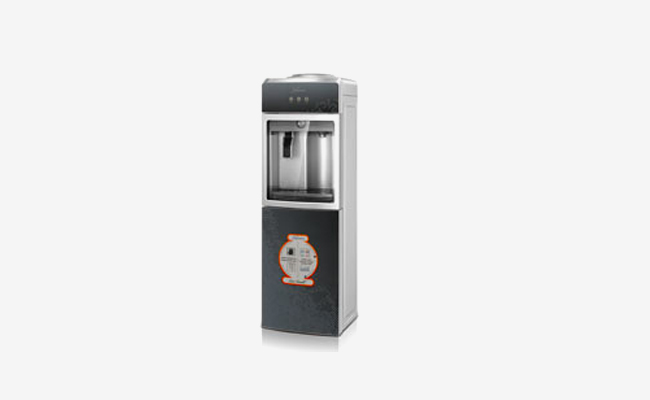 Model

JX1-GR

Price

Rs. 18,699

Signature Water Dispenser JX1-GR Features
One Year Warranty
Top Quality
Two Taps
Elegant Design
Bottom Refrigerator
Model

JX1-GD

Price

Rs. 18,699

Signature Water Dispenser JX1-GD Features
Two Taps
Elegant Design
Top Quality
Bottom Refrigerator
One Year Warranty
Model

JX1-BL

Price

Rs. 18,699

Signature Water Dispenser JX1-BL Features
Elegant Design
Top Quality
Two Taps
One Year Warranty
Bottom Refrigerator
Model

PN1-RD

Price

Rs. 20,399

Signature Water Dispenser PN1-RD Features
Red Color
Top Quality
Elegant Design
Bottom Refrigerator
Two Taps
Model

PN1-GD

Price

Rs. 20,399

Signature Water Dispenser PN1-GD Features
Elegant Design
Top Quality
Bottom Refrigerator
Two Taps
Golden Color
Water Dispenser Review
As the months of scorching hot summers take over the country, the demand for water dispensers rises. Before you go out to buy one for yourself, you should have knowledge about water dispenser prices in Pakistan for different brands so that you are not overcharged by any salesman.
You can find the exact price of water dispensers on this web page. By checking out these prices here, you will save yourself a great deal of trouble. You would not need to go to different shops and exert yourself just to find out the prices of different brands for the purpose of comparison.
Speaking of comparison, it is always advised that you make a comparison between the prices as well as the features of every product before deciding which brand to purchase. In the case of water dispensers, you have a nice choice as there are various brands available out there in the market. Among the bestsellers are PEL water dispensers, Orient, Super Asia and Kenwood water dispensers. These brands are famous all over the country for reliable and good quality products.
If you want to opt for PEL's water dispensers, you will have to pay approximately twelve to thirteen thousand rupees. Like the water dispensers manufactured by other companies, some general features in PEL water dispenser include hot and cold water taps, compressor cooling technique and refrigeration. Other than that, PEL also offers a separate compartment for freezer, energy efficient internal design and a product which is free from the harmful CFC gases. Therefore, apart from being energy efficient, PEL's water dispensers are also environment friendly. Therefore, water dispenser prices in Pakistan for PEL water dispensers seem reasonable for this efficient product.
Similarly, Super Asia has also manufactured good quality water dispensers. The unique feature about these water dispensers is that other than focusing on an efficient use of power and energy, Super Asia has also focused health. The addition of antibiotic resin faucets makes sure that your water is freed from bacteria before you pour it out into your glass for drinking.
Currently, there are three different Super Asia water dispenser models avail. The price of these models is also reasonable given the set features they possess.
On the other hand, Orient offers two different models. The company has incorporated advanced features in these water dispensers which make them more preferable over other brands. Among some of its most unique features is a lock for child safety. You can keep your kids away from wasting water through this lock. More importantly, you keep them from getting hurt by a surge of hot water from the dispenser.
There is also a small tray in each of Orient water dispenser models which collect the dripping water. In this way, a huge mess is avoided as the dripped water collect on the tray.
Kenwood, a renowned name in the world of household appliances, also has equally good water dispensers. You can check out the prices of different Kenwood models for water dispensers here.
By checking out the right water dispenser prices in Pakistan, you feel more confident when you go out to buy one.