Daikin Floor Standing AC Prices in Pakistan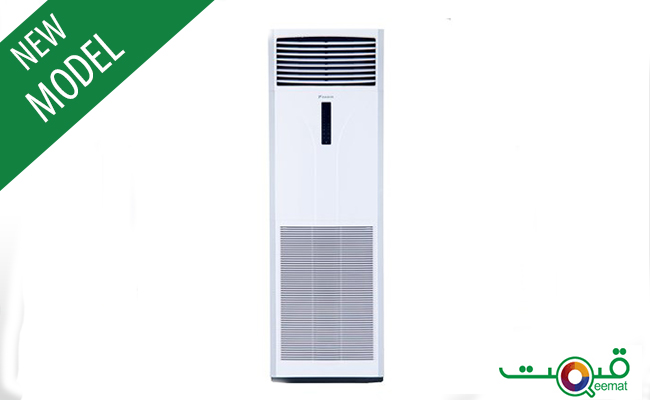 Daikin Floor Standing AC FVQN125AXV1
3.8 Ton Ac
BTU: 45000
Low Voltage Start-up
Heat & Cool
Old And Discontinued Models

Daikin 2.3 Ton FVQN71AXV1/RQ71CXV1 Price
Intelligent Air

Daikin 3.8 Ton ACFVQN125AXV1/RQ125DXY1 Price
Heat & Cool

Daikin 4.6 Ton FVQN140AXV1/RQ140CXV1 Price
Energy and Cost Savings
Daikin Floor Standing Air Conditioner Review
The world-famous Japanese manufacturer of air-conditioners, Daikin offers a wide range of air conditioning equipment. Potential buyers can select from the variety according to what suits their requirements best. While split AC units are perfect for single rooms, floor-standing air conditioners are the right choice for larger spaces. It is the perfect cooling as well as heating solution for wedding halls, auditoriums, eating outlets and other large and crowded areas. Daikin floor-standing AC price in Pakistan varies depending on the model and its cooling capacity. In addition, different vendors also offer different deals. After a little effort, buyers can find the best deal and purchase the model they need at the most suitable price.
There are many renowned brands offering floor-standing air conditioners in the market. Daikin creates a difference by offering the following features.
Daikin's floor-standing air conditioners offer versatility with regard to installation. It saves space and the unit can easily be installed along a wall. Alternatively, it can also remain free standing for more convenient use. This helps in adjusting the position whenever required for the optimum cooling.
These air conditioners produce the perfect air distribution for large spaces. The cooling effect can be enjoyed even when there is sweltering heat outside. It is most suitable for a large conference hall, a classroom, the hallway or a restaurant.
The unit is accompanied by a washable filter with lifetime guarantee. Therefore, users get to breathe clean and purified air as promised by Daikin.
The temperature and other features of Daikin's floor-standing air conditioners can be regulated through a remote control. This enhances the overall comfort and convenience.
The inbuilt humidifier and dehumidifier control the humidity level of the surroundings.
Although most regular floor-standing air conditioners are usually noisier than split ACs, Daikin has introduced a noiseless operation which reduces the overall noise levels considerably in comparison to other brands.
Daikin Floorstanding AC price in Pakistan for different models is as follows. Two models are currently available in Pakistan this season.
Daikin FTY15JXV1P/RY15CXV1 is a 3.8-ton floor standing air conditioner which is available at an approximate price of Rs.210,000.
FVQN71AXV1 RQ71CXV1 is a 2.3-ton model. In this case, the Daikin Floorstanding AC price is approximately Rs.140,000.
Daikin Floor Standing Air Conditioner Features
Individual Control
Energy and Cost Savings
Flexible Installation
Extensible Product Lineup
Split and Multi-split
Humidifying / Dehumidifying
Heat Pump Performance
Quiet Operation
3 Years Compressor Warranty
1 Year Parts Warranty