Edifier Ear Phones Price in Pakistan - Buy Best Earphones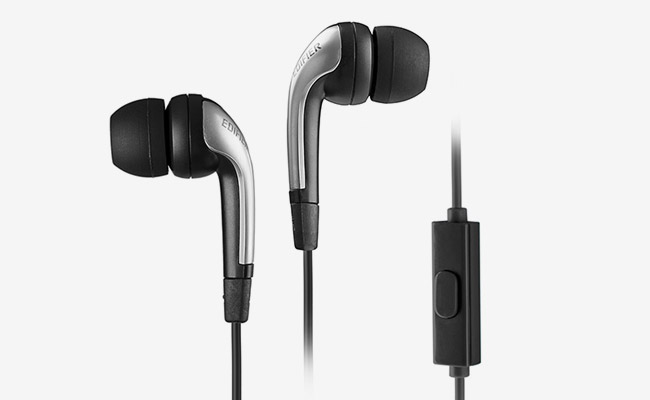 Model

H220P

Prices

Rs. 1,850

Edifier H220P Earphone Features
Type: Earphones (Earbuds, In-Ear)
Connection: Wired
Style: In-Ear
Features: Earbuds,MP3, Input (mm): 3.5
Cable Length 130 cm
Frequency Response (Hz): 20Hz¡«20KHz
Sensitivity (dB): 105
Impedance (Ohm): 24
Dimensions (cm): 9.5*3.5*2
Weight (kg): 0.005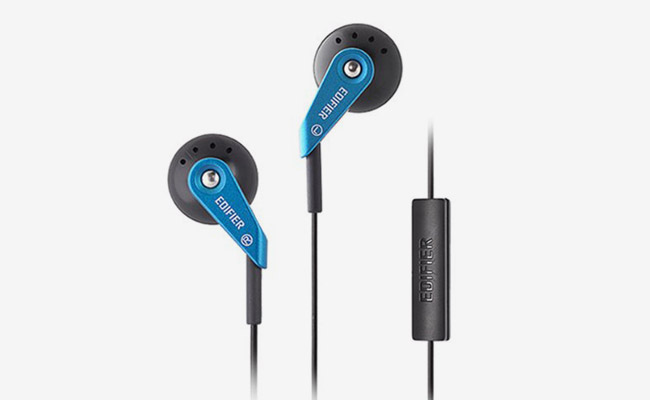 Model

H185

Prices

Rs. 1,050

Edifier H185 Earphone Features
Features: MP3, Microphone, Earbuds
Volume Control
Type: Earphones (Earbuds, In-Ear)
Connection: Wired
Style: In-Ear
Design: Classic
Input (mm): 3.5
Cable Length (cm): 130
Frequency Response: 20Hz¡«20KHz
Total RMS Power (mW): 1
Sensitivity (dB): 112
Impedance (Ohm): 32
Dimensions (cm): 9.5*3.5*2
Weight (kg): 0.005
Model

H290

Prices

Rs. 1,790

Edifier H290 Earphone Features
Type Canal Earbuds (In Ear Canal)
General Use Mobile Phone
Function With Microphone
Communication Wired With Microphone ( Wired:3.5mm )
Weight: 0.08kg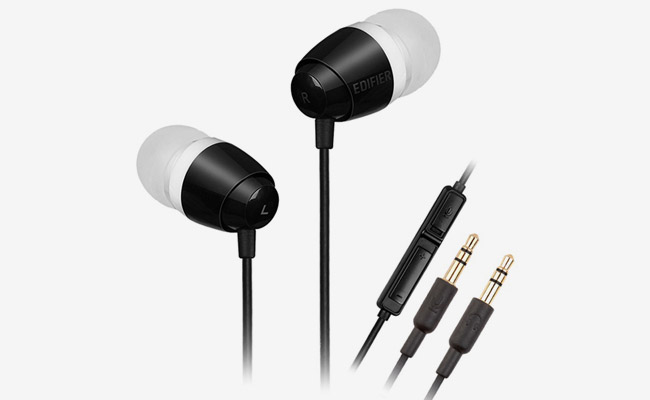 Model

K210

Prices

Rs. 1,090

Edifier K210 Earphone Features
Type: Earphones (Earbuds, In-Ear)
Connection: Wired
Style: In-Ear
Features: Microphone
Color: White, Black
Design: Classic
Input: 3.5 mm
Cable Length): 200 cm
Frequency Response: 20Hz-20KHz
Sensitivity): 105 (dB)
Impedance: 24 (ohm)
Dimensions (cm): 9.5*3.5*2
Weight: 0.005kg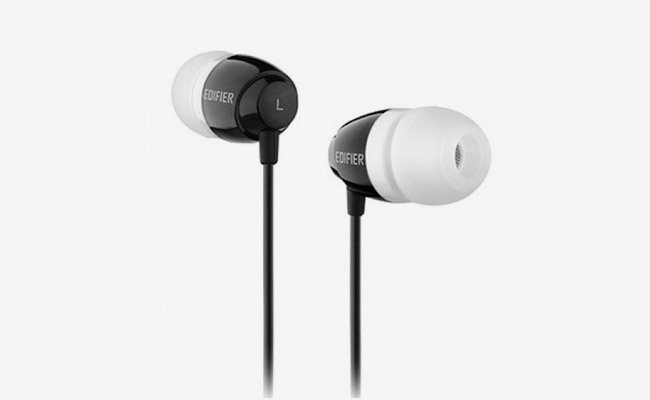 Model

H210P

Prices

Rs. 1,550

Edifier H210P Earphone Features
Type Canal Earbuds (In Ear Canal)
General Use Mobile Phone
Function With Microphone
Communication: Wired
Rated output power: 1mW
Nominal impedance: 24Ω
Sound pressure level (SPL): 105dB
Frequency Response: 20Hz ~ 20kHz
Speaker unit: 9mm high-performance NdFeB unit
Cable length: 1.3m
Model

H101

Prices

Rs. 790

Edifier H101 Earphone Features
Level: Hi-Fi Entry-level
Drive Unit: 15mm NdFeB Magnetic Unit
Diaphragm: 6 Micron Ultra-thin Diaphragm
Frequency Response: 20Hz-20KHz
Impedance: 32 Ohm
Rated input power: 1mW
Sound Pressure Level (SPL): 98dB
Plug: 3.5mm Gold-plated Stereo Plugv
Cable Length: 1.3m TPE Cable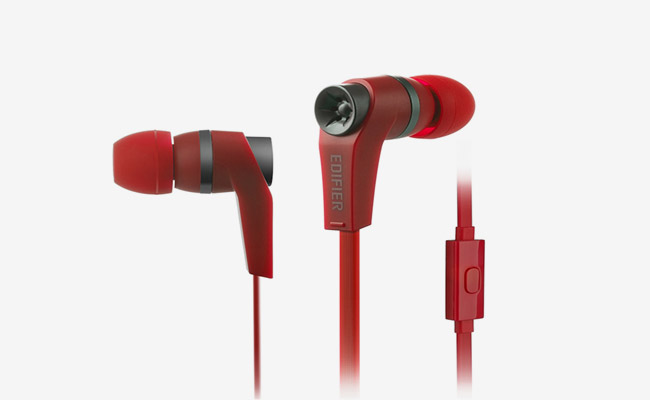 Model

H275P

Prices

Rs. 1,990

Edifier H275P Earphone Features
Style: In-Ear
Connectors: 3.5mm
Use: Mobile Phone
Product Dimensions: 1.1*2.3*2.8 cm
Weight: 18 g
Features: Noise Cancelling, Microphone
Model

H280

Prices

Rs. 1,640

Edifier H280 Earphone Features
SFrequency Response: 20-20000Hz
Impedance: 32 Ohm
Rated input power: 1mW
Sound Pressure Level (SPL): 100dB
Connector: 3.5mm stereo gold-plated plug
Cable Length: 1.3m
Dimensions (cm):9.5*3.5*2
Style: In-Ear
Connectors: 3.5mm
Use: Portable Media Player
Function: Noise Cancelling
Communication: Wired
Edifier Earphones Review
Edifier Earphones – Perfect Lifelike Sound:
A low and bad audio quality spoils all the taste of an otherwise sweet and melodious sound. It also leaves a harmful effect on your sense of hearing. A high quality sound with minimum noise, on the other hand, serves to make the music so sweet and pleasing.
If you want to extract maximum pleasure out of your favorite songs, be extra careful while purchasing a hands-free or earphone. Never compromise for the quality even if you have to pay an unreasonably high amount. Always go for the brand that is reliable and trustworthy, and produces so rich, crisp and clear sound.
Which brand of earphones, do you think, is the best for you? You might be having your own views and experiences in this regard. Nevertheless, Edifier is celebrated as the manufacturer of hands-free with advanced sound producing technology. The Edifier ear phones price in Pakistan may sound a little high, but the device gives you the best return for your investment. The perfect lifelike sound quality of Edifier earphone is sure to stir up your spirit.
Dual Music + Call Support:
There are several different models of the Edifier hands-free available in the market. Each model is packed with its own set of specs standards and correspondingly high or low Edifier air phones price in Pakistan. Here you will also come across those with dual functionality of listening to music and answering a call.
Edifier Earphones Variety:
There are various different types of Edifier earphones. They vary both in their design and functionality. Consequently, the price also varies across different models. Some of the popular models of hands-free, from this brand, are listed below with brief description of each.
H180: The H180 model of hands-free is designed to give you extraordinary sound quality against affordable price. The design makes it fit comfortably into your ears. You can connect them into the audio jack of several devices.
P180: It has been created for the people who want to enjoy music and take calls while on the go. The dual functionality can be controlled easily through the remote tangle-free wire and an inline microphone. Sponge earmuffs are also included in the package.
H185: If you are looking for a pair of earphones which can let you enjoy a lifelike music, here is H185. With its unique tilt design, the sound goes directly to the ear canal. You can go for green, blue or golden color while making a purchase.
P185: The P185 model of Edifier earphones makes calling so convenient especially during a journey. The ergonomically designed speaker cases get comfortably fitted in the ear. For an exceptional sound quality, the phones make use of 15mm Neodymium magnets.
K180: Made to produce crisp and rich sound effects, the K180 earphones, from the house of Edifier, are provided with controls for both volume and microphone. Higher level of sensitivity allows the microphone to easily detect your voice.