EcoStar Smart 3D LED TV Price in Pakistan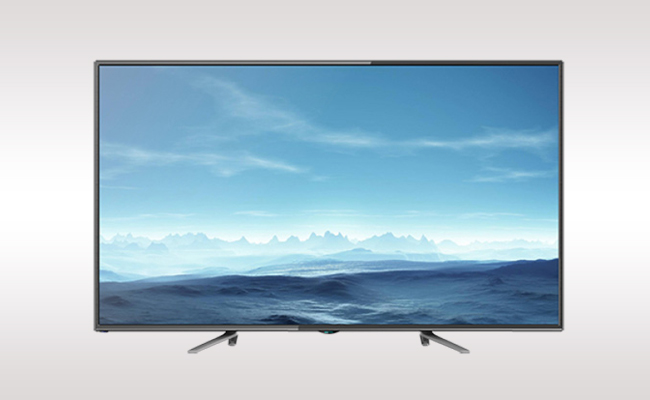 Model

CX-65U567

Prices

Rs. 95,000

EcoStar CX-65U567 FHD LED TV Features
Quality Never Goes Out of Style
Superior Picture Quality
Size 65 Inch
Screen Resolution 1,920 x 1080 (Full HD)
Video Features: Fluid Motion for Greater Clarity, Smoother On-Screen Movement
Connectivity HDMI x 2 , USB, PC Input
Power Supply AC 100~240V 60/50Hz
Operating Temperature 5ᶛC ~ 40ᶛC
Power Consumption 140W
Weight 20.480 Kg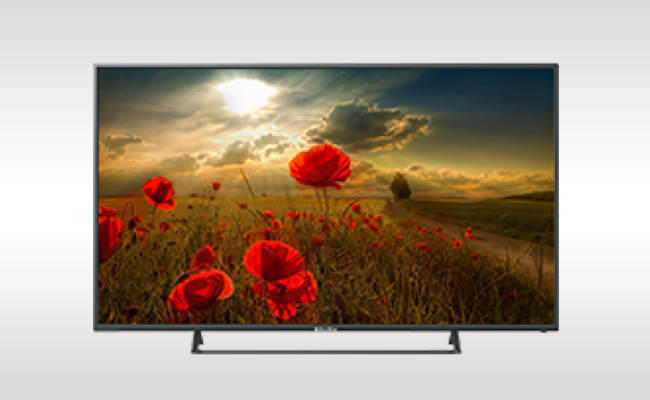 Model

CX-65U565

Prices

Rs. 95,000

EcoStar CX-65U565 LED TV Features
Size 65 Inch
Screen Resolution 1,920 x 1080 (Full HD)
Fluid Motion for Greater Clarity
Smoother On-Screen Movement
Connectivity HDMI x 2 , USB, PC Input
Power Supply AC 100~240V 60/50Hz
Weight 20.480 Kg
Operating Temperature 5ᶛC ~ 40ᶛC
Power Consumption 140W
Model

CX-58U575

Prices

Rs. 88,000

EcoStar CX-58U575 LED TV Features
Size 58 Inch
Screen Resolution 1,920 x 1080 (Full HD)
Fluid Motion for Greater Clarity
Smoother On-Screen Movement
Connectivity HDMI x 2 , USB, PC Input
Power Supply AC 100~240V 60/50Hz
Weight 22.555 Kg
Operating Temperature 5ᶛC ~ 40ᶛC
Power Consumption 110W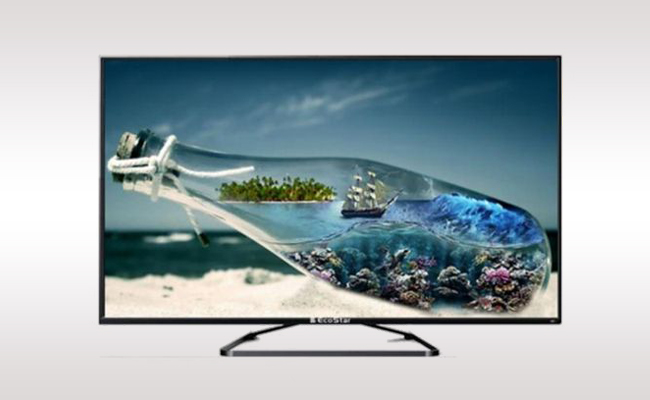 Model

CX-55U565

Prices

Rs. 62,900

EcoStar CX-55U565 LED TV Features
Fluid Motion for Greater Clarity
Size 55 Inch
Screen Resolution 1,920 x 1080 (Full HD)
Fluid Motion for Greater Clarity
Smoother On-Screen Movement
Connectivity HDMI x 2 , USB
Power Supply AC 100~240V 60/50Hz
Weight 13.895 Kg
Operating Temperature 0ᶛC ~ 40ᶛC
Power Consumption 130W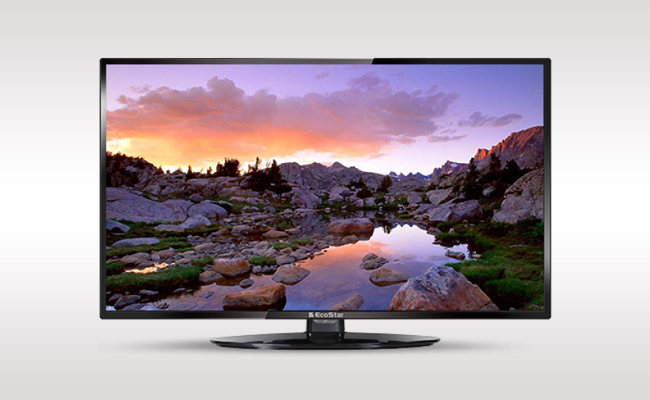 Model

CX-50U560

Prices

Rs. 49,900

EcoStar CX-50U560 LED TV Features
Superior Picture Quality
Size 50 Inch
Screen Resolution 1,920 x 1080 (Full HD)
Fluid Motion for Greater Clarity
Smoother On-Screen Movement
Connectivity PC-Input, USB
Power Supply AC 100~240V 60/50Hz
Operating Temperature 5ᶛC ~ 40ᶛC
Power Consumption 130W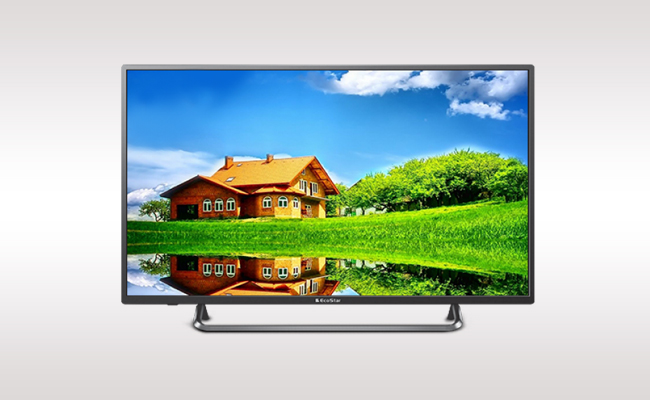 Model

CX-43U558

Prices

Rs. 34,500

EcoStar CX-43U558 LED TV Features
Quality Never Goes Out of Style
Superior Picture Quality
Size 43 Inch
Screen Resolution 1,920 x 1080 (Full HD)
Fluid Motion for Greater Clarity
Smoother On-Screen Movement
Connectivity PC-Input, HDMI 2, USB
Power Supply AC 100~240V 60/50Hz
Operating Temperature 5ᶛC ~ 40ᶛC
Weight 7.460 Kg
Power Consumption 75W
Model

CX-40U566

Prices

Rs. 33,500

EcoStar CX-40U566 LED TV Features
Superior Picture Quality
Quality Never Goes Out of Style
Size 40 Inch
Screen Resolution 1,366 x 768 (HD Ready)
Fluid Motion for Greater Clarity
Smoother On-Screen Movement
Connectivity PC-Input, HDMI 2, USB
Power Supply AC 100~240V 60/50Hz
Operating Temperature 5ᶛC ~ 40ᶛC
Weight 6.23 Kg
Power Consumption 65W
Model

CX-40U561

Prices

Rs. 30,900

EcoStar CX-40U561 LED TV Features
Available in 3 Colors
Superior Picture Quality
Quality Never Goes Out of Style
Size 40 Inch
Screen Resolution 1,920 x 1080 (Full HD)
Fluid Motion for Greater Clarity
Smoother On-Screen Movement
Connectivity PC-Input, HDMI 2, USB
Power Supply AC 100~240V 60/50Hz
Operating Temperature 5ᶛC ~ 40ᶛC
Weight 5.88 Kg
Power Consumption 55W
Model

CX-39U564

Prices

Rs. 27,900

EcoStar CX-39U564 LED TV Features
Available in 3 Colors
Superior Picture Quality
Quality Never Goes Out of Style
Size 39 Inch
Screen Resolution 1366 x 768 (HD)
Fluid Motion for Greater Clarity
Smoother On-Screen Movement
Connectivity HDMI 2, USB
Power Supply AC 100~240V 60/50Hz
Operating Temperature 0ᶛC ~ 40ᶛC
Weight 4.960 Kg
Power Consumption 55W
Model

CX-39U563

Prices

Rs. 29,900

EcoStar CX-39U563 LED TV Features
Superior Picture Quality
Quality Never Goes Out of Style
Size 39 Inch
Screen Resolution 1366 x 768 (HD)
Fluid Motion for Greater Clarity
Smoother On-Screen Movement
Connectivity HDMI 2, USB
Power Supply AC 100~240V 60/50Hz
Operating Temperature 0ᶛC ~ 40ᶛC
Weight 4.960 Kg
Power Consumption 55W
Model

CX-32U568

Prices

Rs. 20,900

EcoStar CX-32U568 LED TV Features
Superior Picture Quality
Quality Never Goes Out of Style
Size 32 Inch
Screen Resolution 1366 x 768 (HD)
Fluid Motion for Greater Clarity
Smoother On-Screen Movement
Connectivity PC-Input, HDMI 2, USB
Power Supply AC 100~240V 60/50Hz
Operating Temperature 5ᶛC ~ 40ᶛC
Weight 4.65 Kg
Power Consumption 65W
Model

CX-32U563

Prices

Rs. 20,900

EcoStar CX-32U563 LED TV Features
Available in 3 Colors
Superior Picture Quality
Quality Never Goes Out of Style
Size 32 Inch
Screen Resolution 1,366 x 768 (HD Ready)
Fluid Motion for Greater Clarity
Smoother On-Screen Movement
Connectivity PC-Input, HDMI 2, USB
Power Supply AC 100~240V 60/50Hz
Operating Temperature 5ᶛC ~ 40ᶛC
Weight 4.65 Kg
Power Consumption 65W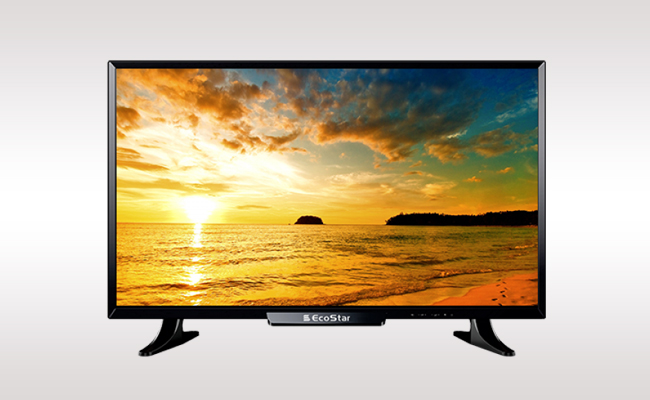 Model

CX-32U561

Prices

Rs. 19,900

EcoStar CX-32U561 (Available in 3 Colors) LED TV Features
Superior Picture Quality
Quality Never Goes Out of Style
Size 32 Inch
Screen Resolution 1366 x 768 (HD Ready)
Fluid Motion for Greater Clarity
Smoother On-Screen Movement
Connectivity PC-Input, HDMI 2, USB
Power Supply AC 100~240V 60/50Hz
Operating Temperature 5ᶛC ~ 40ᶛC
Weight 3.870 Kg
Power Consumption 55W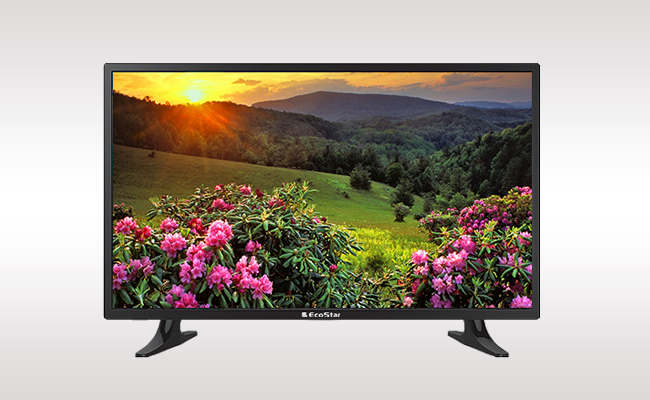 Model

CX-32U559

Prices

Rs. 20,900

EcoStar CX-32U559 (DTV Tuner LED TV) Features
Superior Picture Quality
Quality Never Goes Out of Style
Size 32 Inch
Screen Resolution 1366 x 768 (HD)
Fluid Motion for Greater Clarity
Smoother On-Screen Movement
Connectivity PC-Input, HDMI 2, USB
Power Supply AC 100~240V 60/50Hz
Operating Temperature 5ᶛC ~ 40ᶛC
Weight 4.165 Kg
Power Consumption 55W
Model

CX-32U558G

Prices

Rs. 19,900

EcoStar CX-32U558G LED TV Features
Superior Picture Quality
Quality Never Goes Out of Style
Size 32 Inch
Screen Resolution 1366 x 768 (HD Ready)
Fluid Motion for Greater Clarity
Smoother On-Screen Movement
Connectivity PC-Input, HDMI 2, USB
Power Supply AC 100~240V 60/50Hz
Operating Temperature 5ᶛC ~ 40ᶛC
Weight 4.165 Kg
Power Consumption 55W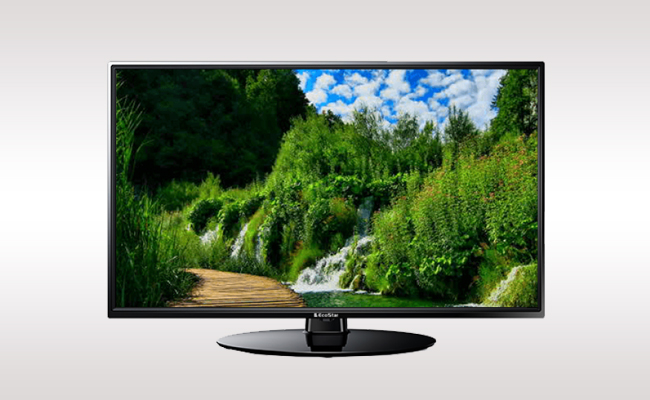 Model

CX-32U557

Prices

Rs. 19,900

EcoStar CX-32U557 LED TV Features
Superior Picture Quality
Quality Never Goes Out of Style
Size 32 Inch
Screen Resolution 1366 x 768 (HD)
Fluid Motion for Greater Clarity
Smoother On-Screen Movement
Connectivity HDMI 1, USB
Power Supply AC 100~240V 60/50Hz
Operating Temperature 5ᶛC ~ 40ᶛC
Weight 3.200 Kg
Power Consumption 30W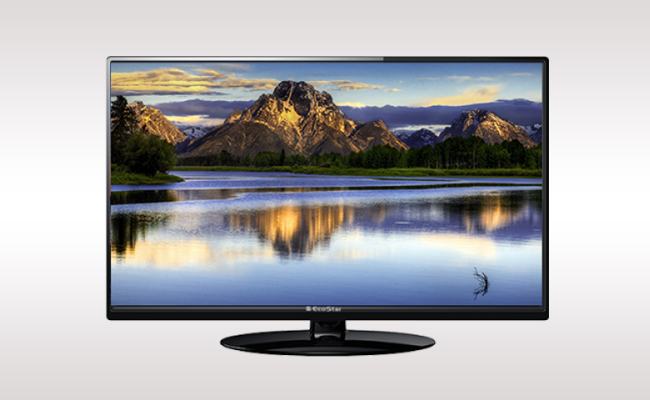 Model

CX-24U557

Prices

Rs. 14,990

EcoStar CX-24U557 LED TV Features
Superior Picture Quality
Quality Never Goes Out of Style
Size 24 Inch
Screen Resolution 1366 x 768 (HD)
Fluid Motion for Greater Clarity
Smoother On-Screen Movement
Connectivity HDMI 1, USB
Power Supply AC 100~240V 60/50Hz
Operating Temperature 5ᶛC ~ 40ᶛC
Weight 3.200 Kg
Power Consumption 30W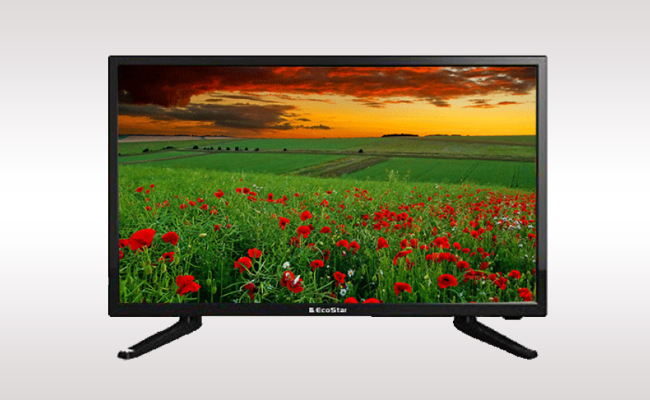 Model

CX-24U521

Prices

Rs. 14,990

EcoStar CX-24U521 LED TV Features
Superior Picture Quality
Quality Never Goes Out of Style
Size 24 Inch
Fluid Motion for Greater Clarity
Smoother On-Screen Movement
Connectivity HDMI 1
199 TV Channels
Model

CX-19U521

Prices

Rs. 11,990

EcoStar CX-19U521 LED TV Features
Superior Picture Quality
Quality Never Goes Out of Style
Size 19 Inch
Screen Resolution 1366 x 768 (HD Ready)
Fluid Motion for Greater Clarity
Smoother On-Screen Movement
Connectivity PC-Input, HDMI 1, USB
Power Supply AC 100~240V 60/50Hz
Operating Temperature 5ᶛC ~ 40ᶛC
Weight 2.045 Kg
Power Consumption 36W
EcoStar Smart 3D TV Review
The EcoStar Smart 3D TV is regarded as the LCD television set of the future! Whether you want to watch television or connect to the internet, this TV is the perfect device for you.
The Best Features of EcoStar Smart 3D TV
What's all the hype about this latest EcoStar TV? You will find the answer to this question after going through the following points which will reveal the best features of this Smart 3D television to you.
The Wi-Fi Technology
EcoStar Smart 3D TV comes with the Wi-Fi technology in order to enable you to establish a fast connection to the internet. As a result, you can browse through different websites, watch YouTube videos, check your mail and perform a plethora of other internet related jobs right on the screen of your LCD television.
The DNLE Technology
DNLE is an abbreviation for Digital Natural Image Engine. It is a latest technology which is applied for enhancing the clarity of the images and their details on the TV. DNLE is, therefore, the reason why users can view crystal clear and sharp images on the screen of this amazing display technology of the future.
EcoStar Smart 3D TV as a Hotspot System
One ravishing feature of this TV is that it also functions as a hotspot system. For those, who are not aware of this terminology, hotspot systems refer to the devices which are either Wi-Fi routers or the Wi-Fi access points. Therefore, your TV will provide you with a Wi-Fi access in order to let you browse through the internet to your heart's content.
Android Operating System
A television set having an operating system is an unprecedented piece of information. However, this wonder introduced by EcoStar in the form of a Smart TV is powered by Android.
Price is Affordable
Price is one of the major questions that come to anyone's mind who goes out to shop for something. However, considering the EcoStar Smart 3D TV Price in Pakistan, there is nothing to worry about. It is not only affordable, but when compared to other similar televisions, it is very low cost.
Warranties
Ecostar gives all the warranties and quality customer supports to its customers for having a nationwide network of service points. So, you simply do not have to worry about its performance over the years. Owing to the above mentioned facts, once you watch a show on the EcoStar Smart 3D TV, you will not be able to switch back to your old, conventional television set. Indeed, this 3D TV is far beyond a conventional television. It is a high definition television set with a flat screen. It is a Smart 3D television!
The EcoStar Smart 3D TV, therefore, eliminates your need to use an expensive laptop for the purpose of accessing the internet. You can use your TV for this purpose. Imagine how great your experience would be when you use SKYPE on this television. You will be able to see a loved one who lives miles away from you very clearly on this high definition LCD TV. It would be as if your dear ones are sitting right in front of you!