GREE Air Conditioners Price in Pakistan
Model

GF-24CD

Prices

Rs. 87,000

Gree AC GF-24CD Floor Standing Features
Comfortable Sleeping Mode
I Feel
2.0 Ton Floor Standing
Golden Fin
4-Way Air
Low Voltage Startup
Magic Mirror circular dial for better display
Wide Angle Louvers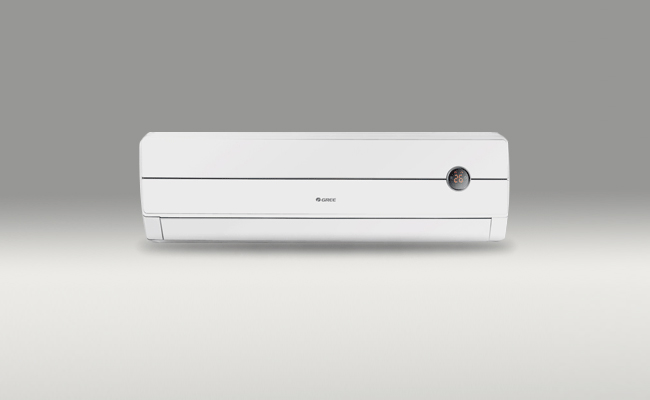 Model

GS-18VITH1

Prices

Rs. 78,200

Gree AC GS-18VITH1 Features
High Speed DSP Chip
Elegant White Glossy Finish
1.5 Ton Ac
Ultra low frequency torque control
Eco Friendly Refrigerant R410A
Power Factor Correction Technology
Computer Simulation Control
Ultra Low Noise Control
Auto Voltage Adaptation (150-260 V)
Dual Installation (Both sides option)
Ultra High Frequency Control
Auto Restart, Self-Diagnosis
High Temperature Resistance PCB
Low Voltage Startup -150V
4-Way Air Outlet
Double Layer Condenser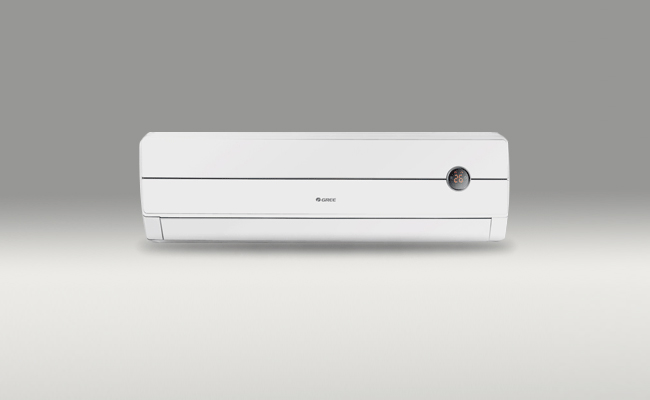 Model

GS-24LM4

Prices

Rs. 66,500

Gree AC GS-24LM4 Features
Cold Plasma Generator (12,000 & 18,000 BTU)
Elegant White Glossy Finish
2 Ton Ac
Golden Fin Condenser
Six Health Filters
Turbo Cooling
Low Voltage Start Up
Multi Fan Speeds
Four way Air Outlet
Comfortable Sleeping Modes
Automatic Drying Operation
Intelligent Deforsting
Self Diagnosis
U-Type Inner Groove Copper Pipe
Removable Washable Panel
Efficient & Quiet Design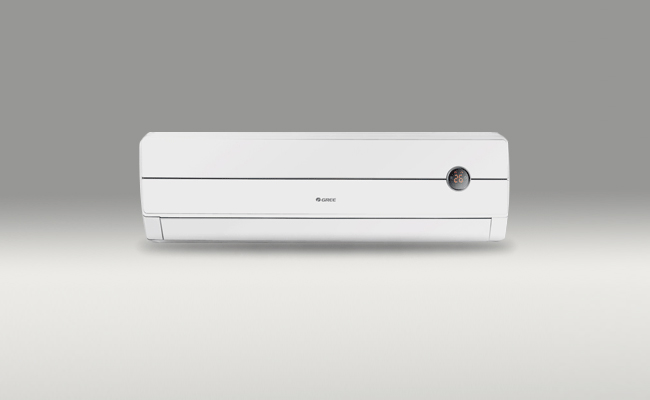 Model

GS-18LM4

Prices

Rs. 48,900

Gree AC GS-18LM4 Features
Elegant White Glossy Finish
1.8 Ton Ac
Golden Fin Condenser
Six Health Filters
Poweful & Tropical Compressor
Low Voltage Start Up
Multi Fan Speeds
Four way Air Outlet
Comfortable Sleeping Modes
Automatic Drying Operation
Intelligent Deforsting
Self Diagnosis
U-Type Inner Groove Copper Pipe
Removable Washable Panel
Efficient & Quiet Design
Model

GF-24IPH

Prices

Rs. 179,300

Gree AC GF-24IPH Floor Standing Features
Vertical Cross flow fan with Even air supply
2.0 Ton Floor Standing
Sensitive touch buttons
Even Thermal Field with heating from bottom to top.
Ultra Low Frequency Technology
U Shape Evaporator
High Density Antibacterial Filter
Intelligent Rotary Air Swing
State of the art chip module.
G10 Technology
Power correction technology by software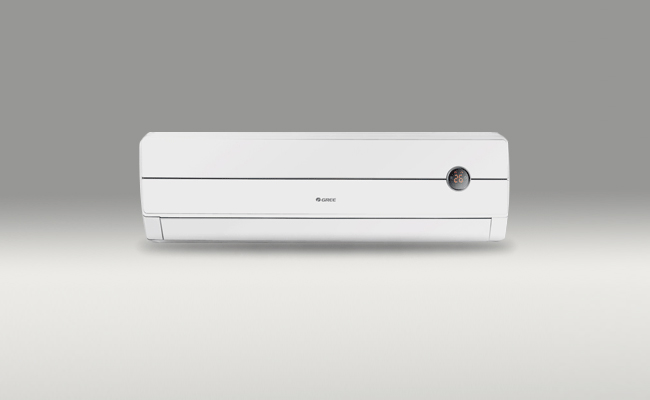 Model

GS-12VITH1

Prices

Rs. 56,999

Gree AC GS-12VITH1 Features
Comfortable air flow
1.0 Ton (12,000BTU) Capacity
White and Silver Color
Elegant White Glossy finish
Auto Voltage Adaptation (150-260 V)
Dual Installation (Both sides option)
Wall Mounted
Ultra low frequency torque control
High Speed DSP Chip
Eco Friendly Refrigerant R410A
Double Layer Condenser
3 Sleep Curves
Power Factor Correction Technology
Auto Restart, Self-Diagnosis
Ultra Low Noise Control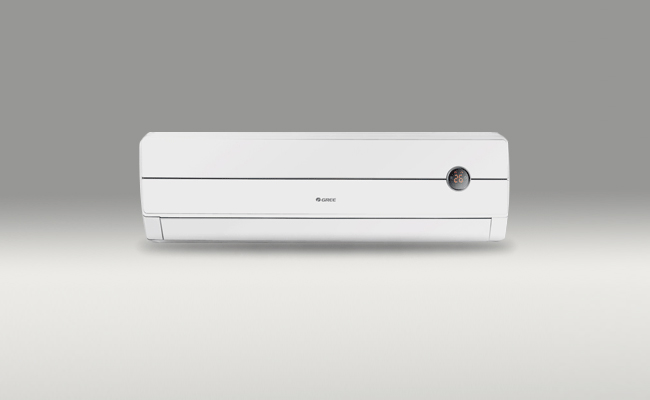 Model

GS-12CZ7 (1 Ton)

Price

Rs. 30,999

Gree AC GS-12CZ7 Features
LED Display
1.0 Ton Capacity
12,000 BTU
Gold Fin Condenser
Catechin Filter
Clock Display
Memory Function
Drying Operation
Low Voltage Start up
Wide Angle Louvers
Intelligent Defrosting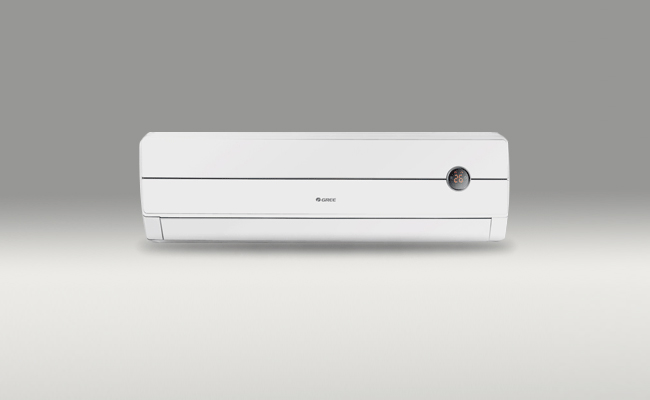 Model

GGS-18CITH1S/11S (1.5 Ton)

Price

Rs. 70,900

Gree AC GS-18CITH1S/11S Features
1.5 TON(18000BTU) Capacity
Elegant Silver Glossy Textured Finish
LED Display
Ultra Low Frequency Torque Control
Removable Washable Panel
Faster Cooling And Heating
Wide Frequency Precise Control
I-Feel Function
Computer Stimulation Control
Auto Restart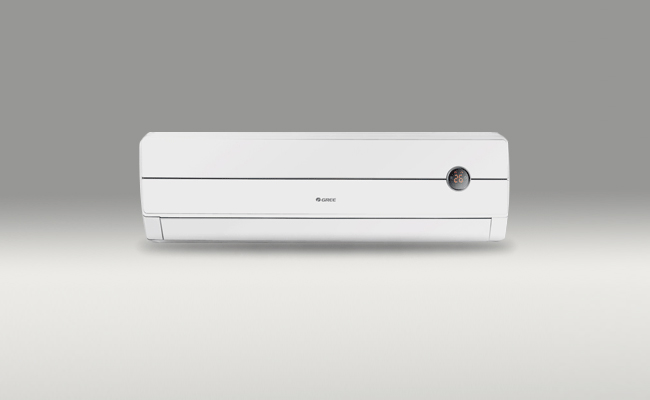 Model

GS-24CZ7 (2 Ton)

Price

Rs. 72,499

Gree AC GS-24CZ7 Features
On Off Timer
LED Clock Display
2.0 Ton Capacity
24,000 BTU
Gold Fin Condenser
Catechin Filter
Removable Washable Panel
Air Flow Directional Control
Wide Angle Louvers
Memory Function
Clock
Intelligent Defrosting
Self Diagnostics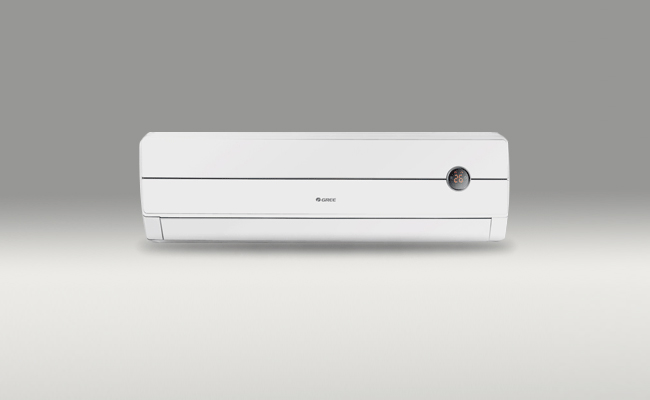 Model

GS-24CZ8S

Prices

Rs. 66,500

Gree AC GS-24CZ8S Features
4-Way Air
2.0 Ton (24,000BTU) Capacity
Poweful & Tropical Compressor
Elegant Silver Finish with Metallic Touch
Multi Fan Speeds
Comfortable Sleeping Modes
U-Type Inner Groove Copper Pipe
Turbo Cooling
Automatic Drying Operation
On Off timer
Magic Mirror
Intelligent Deforsting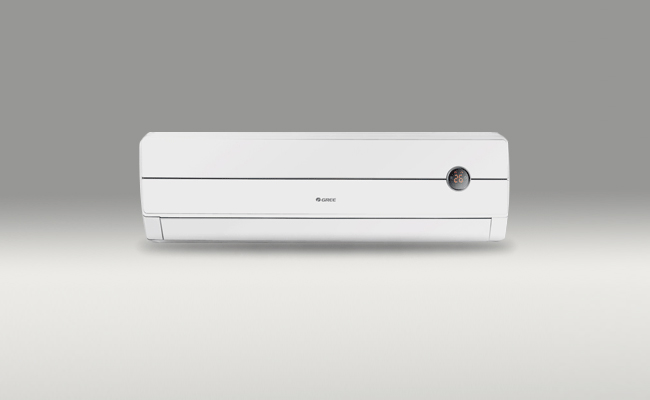 Model

GS-48FW

Prices

Rs. 149,900

Gree AC GS-48FW Features
Comfortable Sleeping Mode
I Feel
4 Ton Floor Standing Split AC
Gray Color
Golden Fin
4-Way Air
Low Voltage Startup
Magic Mirror circular dial for better display
Wide Angle Louvers
Model

GF-24FW

Prices

Rs. 84,000

Gree AC GF-24FW Floor Standing Features
Comfortable Sleeping Mode
2 Ton Floor Standing
I Feel
Golden Fin
Cathech in Filters
Low Voltage Startup
Magic Mirror circular dial for better display
Wide Angle Louvers
GREE Air Conditioner Review
Since its introduction, Gree Ac has got appreciable sales because of its cool performance in Pakistan. There are two series of Gree AC in Pakistan-CZ6 and CZ7. The major components of a split AC are compressor, extension valve, control unit and fans. While ordering for a Split AC, the customer needs high quality compressor, copper extension valve and easy to use control units. Till 2011, Gree was offering all these effective components in their AC lineup. But in 2012 models, the quality of AC's have dropped significantly because of silver valves which are less secure and less cooler. Although Gree models used to come with better technological features, but the company has lost its credibility by using cheaper material in Air Conditioners.
Do check and compare GREE AC prices in Pakistan that are within the limits of purchasing power of middle class community to enjoy a peaceful life in summer. Coming towards its salient characteristics, the golden fin Condenser maintains the temperature at reasonable levels and you can adjust it according to your modes and feelings through Switch Mode Power Supply which is present in almost all models. The cooling capacity of Gree air conditioners is excellent as it can rattle your teeth within seconds and bring a feel of winter season in your room. Gree GS-18CZ7 boasts removable washable panel that is another plus point to appreciate it. Clock display system gives it a smart look and helps you to find out the current working functions of AC. All these wonderful aspects and features are capable of providing comfortable life to the customers. To pen off, this will be a perfect choice for anyone who wants an air conditioner with quality standards packed inside beautiful designs
Gree AC's are second class air conditioners in Pakistan and other companies of this type are Haier, Orient and Kenwood. We can choose the top quality brands while choosing an air conditioner for us. These high quality brands are Mitsubishi and General. These air conditioners are of best quality and they offer the real performance in scorching summer days and nights.