Panasonic Camcorder/Handycam - Video Cameras Prices in Pakistan
Model

HC-W570

Prices

Rs. 53,999

Panasonic HC-W570 HD Camcorder Features
Twin Camera Function
Intelligent 90x Zoom / Optical 50x Zoom
Level Shot Function and 5-axis hand-shake detection
5-Axis HYBRID O.I.S. +
BSI Sensor
28mm Wide-Angle*
10.0-megapixel Still Picture Recording
Wireless Twin Camera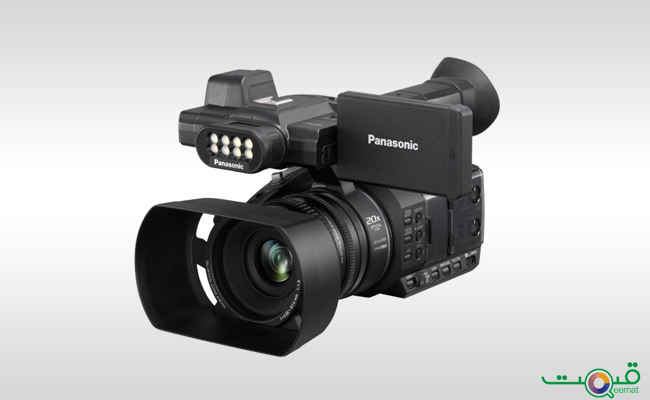 Model

HC-PV100

Prices

Rs. 139,999

Panasonic HD Camcorder HC-PV100 Features
1/3.1-inch BSI Sensor
Built-in LED Video Light
Dual SD Card Slot
Optical 20x Zoom
5-Axis HYBRID O.I.S. +
Excellent picture quality in dim lighting
2 filters included
6.03 megapixels [16:9]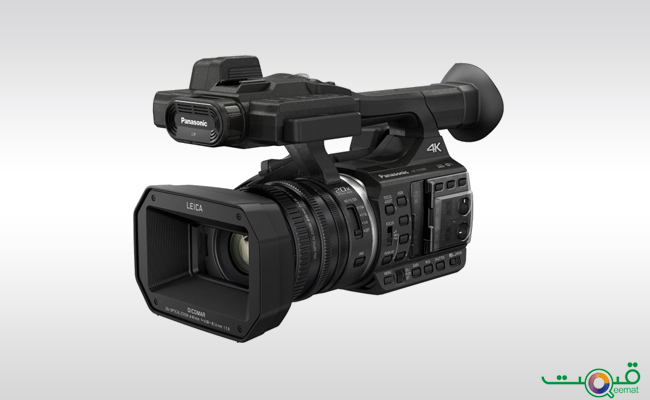 Model

HC-X1000E

Prices

Rs. 274,999

Panasonic 4K Ultra HD Camcorder HC-X1000E Features
Experience Amazing 4K Ultra HD in 24p Cinema or 60p Video Quality
High Bit Rate Quality (4K-150Mbps / 2K-200Mbps)
Built-in XLR Professional Audio Terminal
20X Leica Lens with Lens Mounted Control Rings
Record Night Scenes Confidently with 0 Lux
Total Pixels: 18.91 megapixels
720p HD movie recording
in-camera red-eye removal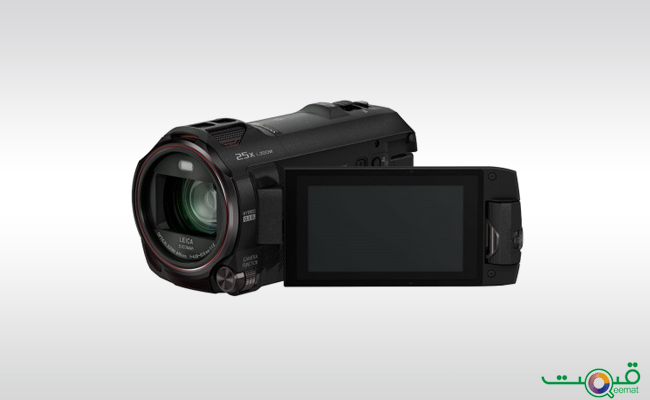 Model

HC-WX970

Price

Rs. 101,999

Panasonic HC-WX970 Features
HDR movie mode
4K video recording with 4K photo mode
20x Leica lens with optical image stabilizer
8M BSI sensor with 4K Crystal engine
Total Pixels: 18.91 megapixels
Picture-in-picture twin camera recording
Model

HC-V160

Price

Rs. 22,999

Panasonic HC-V160 Features
1080/60i Video Recording
8.9 Megapixel Still Images
Backside Illuminated MOS Image Sensor
38x Optical Zoom
77x Intelligent Zoom
Image Stabilization
2.7" LCD Screen
Intelligent Auto Mode
Panasonic Camcorder Review
As photography and video recording are becoming more and more fashionable, the cameras are gradually getting smarter and better. The traditional cameras which are a big hassle to carry and operate are being replaced by smart, light and handy camcorders. A camcorder is a video camera which can record both picture and sound and you can carry it around.
The smartphone manufacturers are fitting amazingly powerful cameras both to the front and back of their devices for recoding ultra HD videos and pixel perfect selfies. Even then the value of camcorders hasn't waned a bit. They give you unmatched quality for videos, pictures and sound.
Panasonic Camcorder Range:
The Japanese tech giant, Panasonic has a great variety of camcorders to offer to the potential buyers. From high end, mid-range or low end, each item is perfect in its own place. However, it is logical that as you go on adding more and more technologically advanced features, the Panasonic camcorder price in Pakistan goes on increasing. In other words, for a bigger amount, you get more enjoyment, freedom and versatility of functioning.
The most expensive camcorder from Panasonic may cost you around 2,75,000 rupees. At the same time, the same company also offers you as many as 12 items from its lower range. Though not extraordinary in functioning, these models can easily fulfil your basic personal and professional requirements.
HC-V160 – Standard Camcorder with Smart Features:
Available against just around 23,000 rupees, Panasonic HC-V160 supports 1080/60i quality video recording. It has a backside illuminated MOS image sensor and allows you to capture 9.8 megapixel still images – great! The 2.7" LED screen supports 38x optical zoom and 77x intelligent zoom. Meanwhile, you can also get benefitted from the intelligent auto mode. Being handy, the camcorder is easy to carry and operate.
HC-X1000E – 4K Ultra Powerful & Ultra HD Handy Cam:
The Panasonic camcorder price in Pakistan for this model, which is around Rs. 2,75,000, may seem unreasonably high but you do get the true return for your money. The high bit rate quality of 4K-150Mbps enables you capture the memorable scenes of your life or that of your loved ones in an amazing Ultra HD quality.
Rendered by the built-in XLR Professional Audio Terminal, the sound recording is also of superior quality. It measures as high as 18.91 MP in the pixel power. The advanced technology of the camera enables you record the night scenes confidently with 0 Lux. Wondering if this 720p HD movie recording camera also supports the feature of in-camera red-eye removal? It does – and with taste!
Twin Camera Functioning in HC-W570:
A reasonably priced HC-W570 camcorder from Panasonic carries some executive features like wireless twin camera functionality, wonderful 90x intelligent zoom, level shot functional and 5-axis handshake detection. The optical zoom is, however, 50x – and that is much better than that of HC-V160 model. The 10.0 MP still picture recording is enough to capture images brimming with life, vitality and freshness. You can enjoy all this for just a little over fifty thousand rupees. A good and great deal indeed!
In short, in its camcorder store, Panasonic has everything to offer the high, mid and low range buyers. Keeping in view the financial capacity, you can buy a camcorder that best suits your personal, family and professional needs.