Sony W Series Digital Camera Price in Pakistan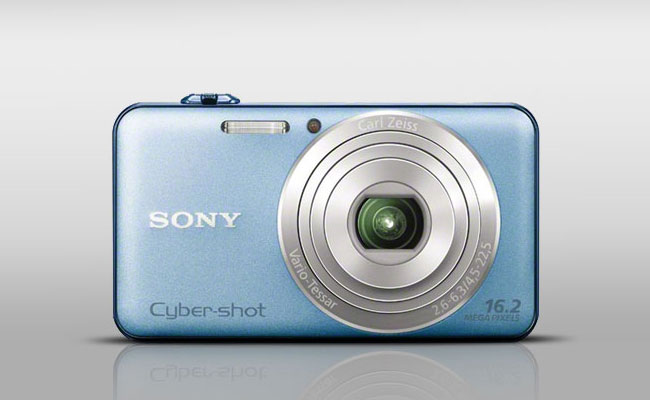 Model

DSC-WX50

Price

Rs. 17,000

Sony DSC-WX50 Features
Exmor R CMOS Sensor Type
1/2.3 type (7.77mm) Size
16.8 Mega Pixels
Vario-Tessar Lens Type
2.7 inch Screen Size
ClearPhoto
Optical SteadyShot
Soft Skin
Still Image Recording
230 shots / 115mins Battery Life
Movie Recording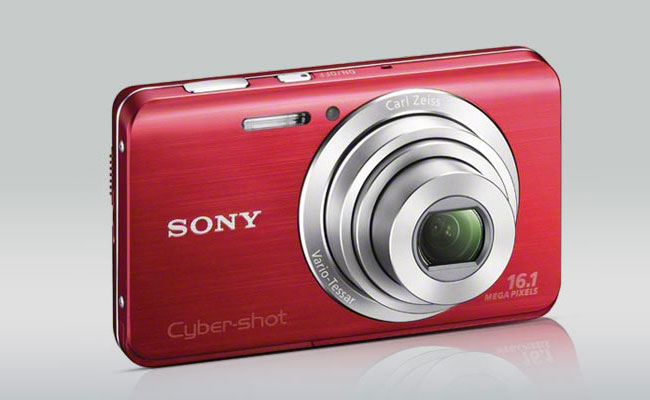 Model

DSC-W650

Price

Rs. 15,500

Sony DSC-W650 Features
Super HAD CCD Type
1/2.3 type (7.75mm) Size
16.1 Mega Pixels
3.0 inch Clear Photo TFT LCD Screen
Clear Photo TFT LCD
Auto Focus Illuminator
27MB Internal Memory
220 shots / 110mins Battery Life
Smile Shutter
124g Weight
Model

DSC-W670

Price

Rs. 17,000

Sony DSC-W670 Features
Super HAD CCD Type
1/2.3 type (7.75mm) Size
16.4 Mega Pixels
Sony Lens
Precision Digital Zoom
Clear Photo TFT LCD
2.7 inch Screen Size
Toy Camera
210 shots / 105mins Battery Life
Movie Recording
Model

DSC-W690

Price

Rs. 19,000

Sony DSC-W690 Features
Super HAD CCD Type
1/2.3 type (7.75mm) Size
16.4 Mega Pixels
Sony G Lens Lens Type
3 inch Screen Size
Clear Photo TFT LCD
Optical SteadyShot
220 shots / 110mins Battery Life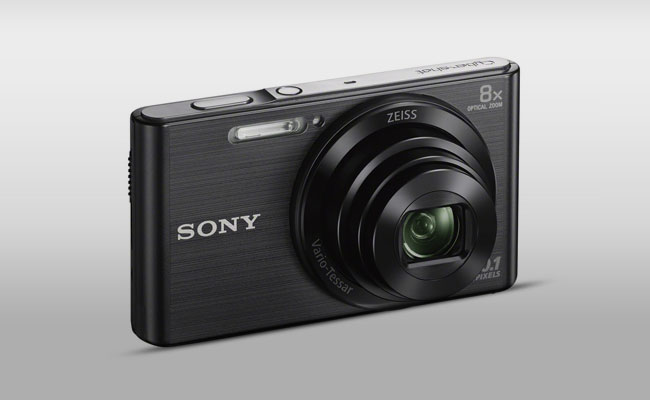 Model

DSC-W830

Price

Rs. 16,170

Sony DSC-W830 Features
Super HAD CCD Type
1/2.3 type(7.76mm) Size
20.1 Mega Pixels
Vario-Tessar 8 elements in 7 groups Lens Type
2.7 inch Screen Size
ClearPhoto TFT LCD
Optical SteadyShot
210 shots / 100mins Battery Life
Model

DSC-W800

Price

Rs. 11,340

Sony DSC-W800 Features
20.1MP Super HAD CCD sensor
High-resolution 720p HD movie shooting
Advance Flash
Auto adjustable ISO via Party Mode
Picture Effect for both still images and movies
Dedicated Movie button
2.7 inch Screen Size
200 shots / 100mins Battery Life
Model

DSC-W810

Price

Rs. 13,400

Sony DSC-W810 Features
CCD sensor with 20.1 megapixels
26mm wide angle lens with 6x optical zoom
High-resolution 720p HD movie shooting
Picture Effect for both still images and movies
Party Mode
Dedicated Movie button
2.7 inch Screen Size
210 shots / 100mins Battery Life
Model

DSC-W710

Price

Rs. 13,200

Sony DSC-W710 Features
Super HAD CCD sensor with 16.1 effective megapixels
High-resolution 720p HD movie shooting
Beauty Effect
Picture Effect for both still images and movies
Intelligent Auto Mode
Advanced flash technology
2.7 inch Screen Size
220 shots / 110mins Battery Life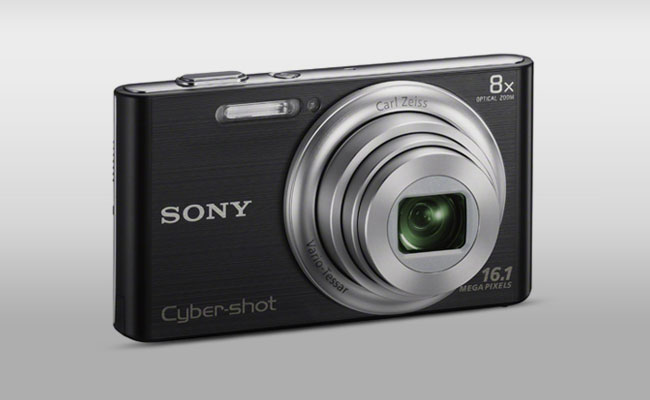 Model

DSC-W730

Price

Rs. 15,500

Sony DSC-W730 Features
Super HAD CCD sensor with 16.1 effective megapixels
Carl Zeiss lens with 8x optical zoom
HD Movie Shooting with SteadyShot (Active Mode)
Intelligent Auto Mode
Beauty Effect
Picture Effects Mode for still images, panoramic shots and movies
2.7 inch Screen Size
200 shots / 100mins Battery Life
Sony W Series Digital Camera Review
Sony is very popular for its high-tech, sleek design and quality cameras. With the advent of latest technology, Sony has gained more strength in its camera designs. Out of many prominent series from the company, the W series is remarkable because of its wide range of digital cameras in throughout the world.
In this series there are the latest models of digital camera with more 18.1 mega pixel of capacity. Among the models of W series, DSC-WX150, DSC-WX100, DSC-WX70, DSC-WX50, DSC-W610, DSC-W620, DSC-W630, DSC-W650, DSC-W670, DSC-W690, DSC-W570 and DSC-W580 are included. The capacity of each camera is different from the other as DSC-WX150 has 18.1 MP of camera which is the highest capacity in this series. At the same time, DSC-W610 is the lowest in capacity which is 14.1 MP and lowest of price which is around 10,000.
For capturing better quality and exact picture, an LCD or TFT screen is necessary so at the back side of every digital camera in this series, there is the LCD or TFT fitted for this purpose. These gadgets are excellent for re-framing and enlarging a cropped section to larger sizes without compromising the photographic quality of a picture. Few of the cameras in this HD video recording series, can shoot a high-speed burst of frames in a single go.
The best thing about these cameras is the HD recording which is the hottest function now-a-days. In HD recording, the picture or video is captured in pixel perfect quality and when these pictures or video clips are viewed on Sony LED or Sony LCD tv, the result becomes more sharper and clearer. The video recording feature is more awesome. For this purpose 25mm wide angle Carl Zeiss Vario-Tessar lens are fitted which is designed for superior color reproduction and minimal distortion. Feel lively and enrich yourself with the wide opportunities of Sony cameras. Simply, Sony is the best.