Olympus Digital Camera Prices in Pakistan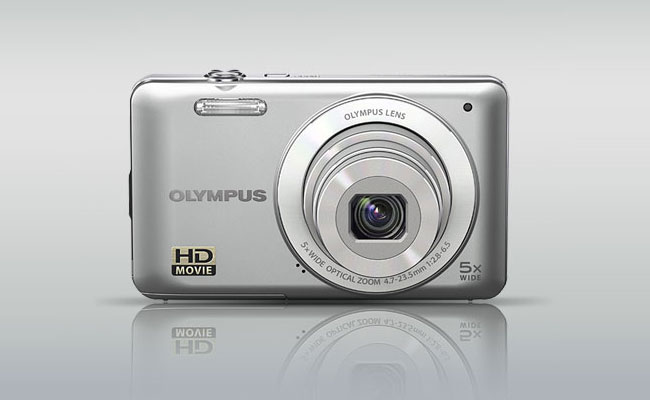 Model

VG-140

Price

Rs.10,300

Olympus VG-140 Features
14 MegaPixels Camera
5x Optical Angle Zoom
3.0inch LED
High-Definition Movies
Magic Filters
Rechargeable Li-On Battery Type
Metal body Slim body
Available in Silver Color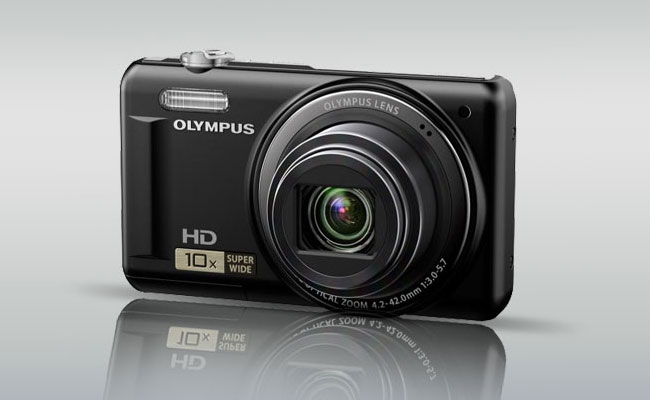 Model

VR-310

Price

Rs.11,900

Olympus VR-310 Features
14 MegaPixels Camera
10X Optical Angle Zoom
3.0″ Inches LED
720P HD MOVIE
Magic Filter
Dual Image Stabilization
Face Detection
Available in Black Color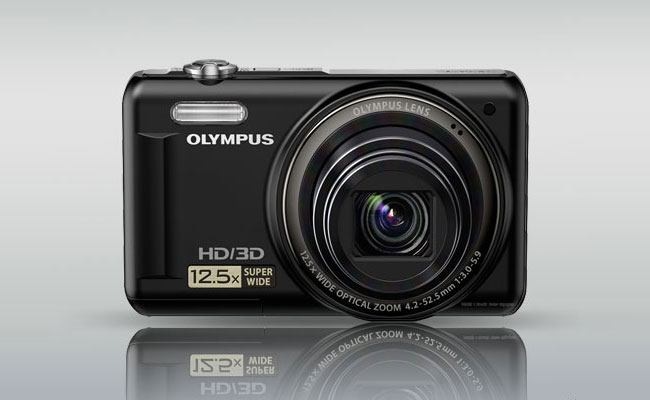 Model

VR-320

Price

Rs. 13,800

Olympus VR-320 Features
14 MegaPixels Camera
14 MegaPixels Camera
3″ Inch LCD
Rechargeable Li-On Battery Type
All-Metal Body
Dual Image Stabilization
Face Detection
Available in Black Color
Model

SP-610UZ

Price

Rs. 17,000

Olympus SP-610UZ Features
14 Megapixels Camera
22x Optical Zoom + 4x Digital Zoom
3.0″ Inch LCD
HD Movie 720P
3D Photos
WI-FI compatibility (WITH EYE-FI™ CARD)
Magic Filter Still & Movie
Available in Black Color
Olympus Camera Review
Olympus is an innovative and famous camera manufacturing company, where the experts always feel proud to launch the new trend and style in the field of photography and image building. Company is committed to ensure high standard qualities to capture the attention of photographers and to build a machine according to their need for still and animated photography. Cameras of the firm are famous all over the world due to their quality, reliability, and durability. The professional photographers always give a first priority to Olympus brands because they know which one is superior to the competitors. Workflow, quality and, especially, lighting is very important when you are working on a demanding project. The use of these high quality photo capturing devices can render you immediate success and clear the path for your promotion in the organization.
Why to Prefer Olympus Camera in Pakistan
This is one of the best quality cameras available in Pakistan, especially, in quite affordable prices and convincing designs. If you compare the prices of Olympus products in Pakistan with that of the other manufacturing companies like Sony, Toshiba and LG, the result would, definitely, be in the favor of Olympus brands. The cameras are beautifully designed and introduced with the latest sensor photography technology that can make your pictures much better.
Some of the recently launched models with their significant features and prices in Pakistan are listed below.
VG-110
Has a 14 megapixels camera with 3.0 inch LCD and 5x optical angle zoom. Face detection is with digital image stabilization. AF tracking facility is an additional feature when compared with the previous model and it is also furnished with a rechargeable battery. Available in silver color, the cost of the VG-120 in Pakistani Rupees is 9,800.
VG-140
Camera suit comes with 14 megapixels and 5x optical angel zoom and 2.7 inches of the display size which uses LED technology instead of LCD (Liquid Crystal Display). High definition movie facility and rechargeable battery is highlighting in this model. Beautifully designed metal slim body is available in silver color. The cost of the model is 10,300 in Pak rupees.
VR-310
Available in 10x optical angle zoom facility that is doubled as compared to the previous versions along with 14 MP camera. You can make 720p HD movie with dual image stabilization. It also has a 3.0 inches LED display that can give you an entertaining stuff while making the movie. This model of Olympus is available in black color. The cost of the model in Pak currency is 11,900 rupees.
VR-320
Beautiful models are available with 14 megapixel camera accompanied by 12.5x optical angle zoom. The 3 inch LCD screen contains the features of dual image stabilization and face detection. The beautifully designed metal body of the gadget makes it more attractive and reliable. Available in charming black color, the cost of the model in Pak rupees is quite affordable, that is, RS. 13,800.
SP-610UZ
This is a super model of Olympus that comes with much better quality in affordable price. Containing 14MP camera, it boasts of tremendous 22x optical zoom plus 4x digital zoom. You can make an HD 720p movie and 3D photos. Technological addition of Wi-Fi has been upgraded in this model. Available in black color, the cost of this camera in Pak rupees is 19,000.
Final Words
After reviewing, we analyze that Olympus cameras are the best in quality and affordable in prices. No other company is offering the best quality at the same prices with that much durability and other convincing features. Olympus has changed the trend of photography in the world of imaging by giving the new ways of thinking with their machines. Specially designed cameras will capture the big market share of Asian countries due to their convenient prices.